(Family Features) The new year brings a time to reassess health habits. New Year's goals and resolutions are often focused on weight loss or exercise. Although these are important indicators of health and happiness for many people, maintaining overall health is important, too.
Registered dietitian, author and nutrition consultant Manuel Villacorta offers these tips to start the new year with a healthy routine: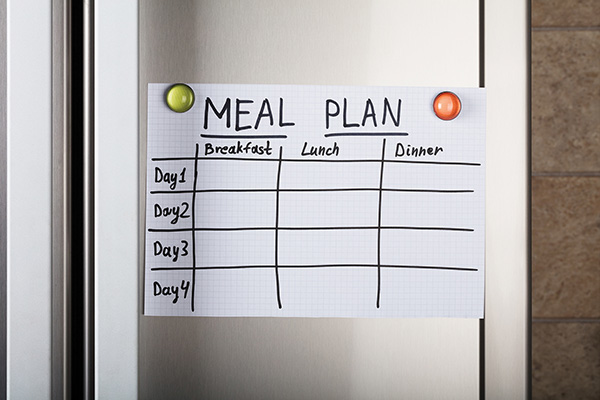 Photo courtesy of iStock
Create a Meal Plan You'll Want to Eat
For well-balanced meals, think ahead and plan a weekly menu that matches your taste preferences to stay interested. When you feel like you're on a diet or being forced to eat something, you're more likely to stop following the plan. It's helpful to make something to enjoy together with family or friends and make sticking to a meal plan easier. Manuel suggests:
Making shopping lists to stay organized
Checking your cupboards to avoid overbuying and waste
Scheduling a day of the week to shop
This Ground Chicken and Sweet Potato Skillet is an easy meal plan starter.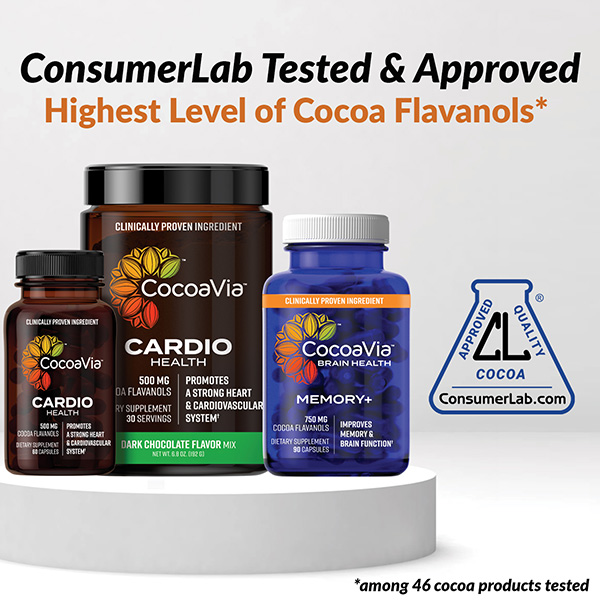 (Click image for more information)

Fill in Dietary Gaps with Flavanol Supplements
A balanced diet is key to overall health, including your heart and brain health. In fact, the Academy of Nutrition and Dietetics released a first-of-its-kind recommendation to eat 400-600 milligrams of flavanols daily to support cardiometabolic health. Flavanols are bioactive compounds found in plant-based foods like cocoa, tea, apples and berries; however, levels can vary across foods, and it can be difficult to get everything you need from food alone.
A flavanol supplement like CocoaVia™ can help fill dietary gaps when you can't meet the recommendations with food alone. The flavanols in CocoaVia are clinically proven to promote cardiovascular and brain health for the long-term, supporting a strong heart and better memory.* Each Cardio Health product serving provides 500 milligrams of cocoa flavanols in two capsules or one powder scoop. Additionally, Memory+ – containing 750 milligrams of cocoa flavanols per three-capsule serving – is ConsumerLab.com's Overall Top Pick for cocoa products with the highest concentration of flavanols. Only CocoaVia is made with Cocoapro™ cocoa extract, the most concentrated and clinically proven flavanol extract ingredient on the market.
Try adding CocoaVia capsules to your routine or a scoop of Cardio Health powder to smoothies, coffee or this Cocoa Blueberry Smoothie Bowl. Learn more at CocoaVia.com.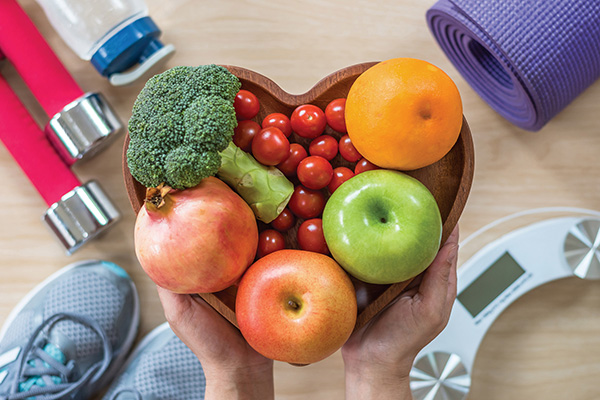 Photo courtesy of iStock
Fuel for Energy
Not having enough energy can impact performance at work and the gym. What you eat can impact your energy levels. Manuel suggests eating every 3-4 hours and including all three macronutrients – carbohydrates, protein and fat – at mealtimes.
For example, many people eat salads with greens and protein, but you can bulk them up with broccoli and carrots for a heartier mix. Aim for meals packed with vitamins, minerals and nutrient-dense foods like grains and starchy vegetables that provide energy.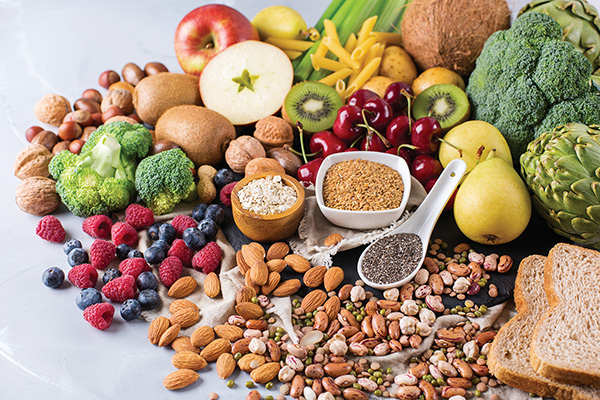 Photo courtesy of iStock
Make Fiber a Focus
Fiber is a nutrient often overlooked. Soluble fiber helps maintain glucose levels, which are important for your brain to function at its best. Oats, beans and avocados are all good sources of soluble fiber. Including fruits, vegetables, nuts, seeds and whole grains can increase your fiber intake and benefit your gut health.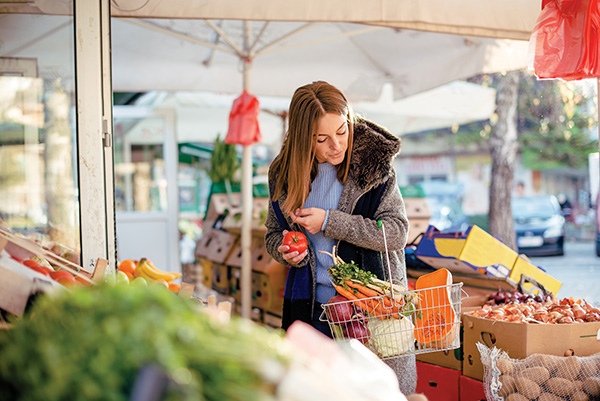 Photo courtesy of iStock
Be Strategic About Stocking Your Kitchen
Making several weekly grocery trips is time consuming and better spent on things like physical activity. Try strategies to get most of what you need in the fewest trips possible like buying bulk beans, grains and pasta. Remember, not everything has to be fresh. Frozen and canned produce are often stored at their peak freshness to offer many of the same nutrients. Choose low-sodium, canned options when possible and rinse before eating.
*These statements have not been evaluated by the Food and Drug Administration. These products are not intended to diagnose, treat, cure or prevent any disease.
Source: