(Family Features) Referrals are the life blood of many – if not all – businesses based on selling a product or service. However, many salespeople think only clients can provide those referrals.
There are other sources of referrals, including "centers of influence," who are well known and influential people in the communities where you want to expand your business, according to Dan Stalp, president of Sandler Training – Kansas City, a sales and professional development firm.
People know, like and trust centers of influence. When they reach out to others, their calls and emails typically get returned. Additionally, they attend events on a regular basis and naturally meet and engage with other people daily.
The best centers of influence tend to be known as "trusted advisors." Their clients and friends ask their opinion on many topics – even beyond what they do professionally. Receiving a referral to your business from one of these trusted advisors essentially comes with their seal of approval.
To make the most of these relationships – and give and receive referrals from one another – consider these suggestions from Stalp to help grow your network (and your business).
Define Your Ideal Clients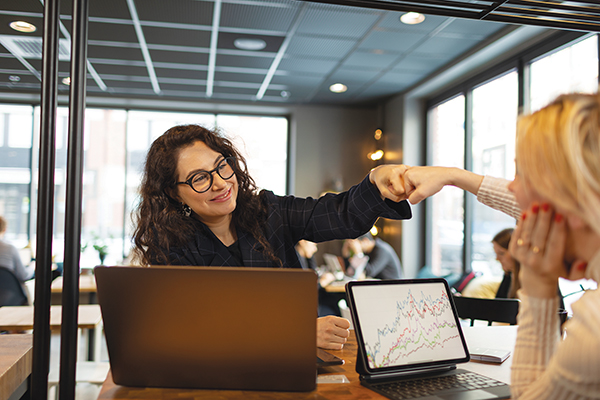 Be clear about the types of clients you want to work with or attract. A common mistake is thinking everyone is a prospect for you. That is "code" for treading water at best. List your favorite industries, job titles of decision makers, geographical area, number of employees and revenues. On an annual basis, review your minimum client size. The best sales professionals continue to elevate the size and types of clients they work with. They also tend to have niches or specialties.
Share Lists of Potential Contacts
If you are connected on social media, review each other's connections and prepare a list of 5-7 people you would like to be introduced to. When your center of influence shares his or her list, be sure to ask each other, "Why is that person/company/industry a good fit for you?" Have him or her return those questions when sharing your list. This allows each of you to understand the other's business more and may also spark other potential connections outside of social media.
Make Connections Aware of the Referral
When referring your center of influence to someone you know, call or email your connection and share with them why you think he or she should take a phone call or meeting. Do not attempt to sell a product or service on behalf of your center of influence; instead, suggest spending a few minutes together to decide whether (or not) to continue the conversation. Once you consistently provide these types of referrals to your centers of influence, you may be more likely to expect the same type of referrals in return., which is called "teeing up" the referral.
Connect with a Small Number of Contacts
After a center of influence referral meeting, commit to contacting no more than three people on behalf of each other. This makes the "teeing up" process more manageable and likely to happen.
"My experience is, when the number is larger than three, people tend not to call any of them," Stalp said. "They feel like they never have enough time. Three or fewer phone calls or emails is more likely to get done – for both parties."
Invest in 'Up and Comers'
Up and comers tend to be influencers under the age of 40 who are not yet stars in their industries but have the potential to become such. As you grow in your career, make contacts in other industries on a personal level, such as parents of children who attend school or participate in activities with your own children. If you have a history with a connection, he or she would likely be more willing to return a call or take a meeting you suggest based on that relationship built before becoming a star.
For more information and professional development advice, email This email address is being protected from spambots. You need JavaScript enabled to view it. or call (913) 451-1760.
Photos courtesy of Getty Images
Source: