3 lawn care technologies that provide strength, sustainability
(Family Features) As homeowners constantly look for ways to be more environmentally friendly, lawn equipment is a good place to start. There are revolutionary lawn care products on the market today that provide a more efficient way to accomplish tasks around the yard without sacrificing power and strength.
Electronic fuel-injected engines, which have been used for decades on the automotive side, are now available on riding lawn tractors, such as the Cub Cadet XT2 LX42. The technology reduces emissions and delivers excellent fuel consumption – using up to 25 percent less fuel than standard carbureted engines while providing the same amount of power.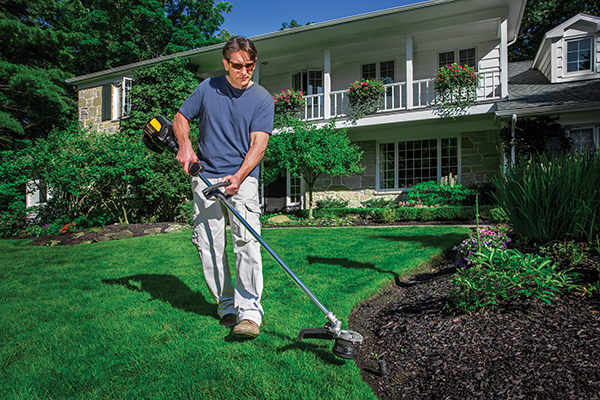 "Lower fuel consumption is a top benefit to residential lawn mower customers," said Emily Sword, director of brand marketing for Cub Cadet. "A riding mower with a fuel-injected engine is one way to achieve those fuel savings, using significantly less fuel without compromising power."
For those who want to take fuel-savings even further, there's an even more efficient lawn mowing option. The RZT-S ZERO is the first electric zero-turn rider with steering wheel control and four-wheel steering. It does not require gasoline, oil or an oil filter and gives off no emissions or engine noise, making it one of the most environmentally friendly lawn mowers on the market. On an overnight charge, the electric motor is ready for 60 minutes of cutting in "blade boost mode" – which is enough power to mow an acre on a single charge with no power fade.
Dual direct-drive electric motors power each blade for efficient and abundant power with a 42-inch cutting width. There are also no worries of turf damage caused by the turning of the wheels. The exclusive steering wheel control and four-wheel steering provides unsurpassed maneuverability on all types of terrain, with exceptional traction and stability on hills.
There's also technology available for handheld lawn equipment that gives off no emissions. CORE, a sophisticated motor technology that delivers more torque with longer runtimes and no gasoline is available in Cub Cadet string trimmers, hedgers and leaf blowers. It's the same type of technology used in wind turbines and submarines. In addition to no emissions, it offers reduced noise and high torque levels equal to two-cycle gasoline engines.
For more information about this innovative lawn care equipment, visit CubCadet.com.
Source: