Advice to make your home storm-ready
(Family Features) In the United States, more than 100,000 thunderstorms occur each year. These storms, which can be accompanied by high winds, hail and tornadoes, can cause power outages, fires and flooding, all of which pose serious threats to people and property across the country.
When these storms hit, many of the features that make your home more comfortable and enjoyable can also pose serious risks. Learn how to prevent damage and protect your family's safety from these common hazards.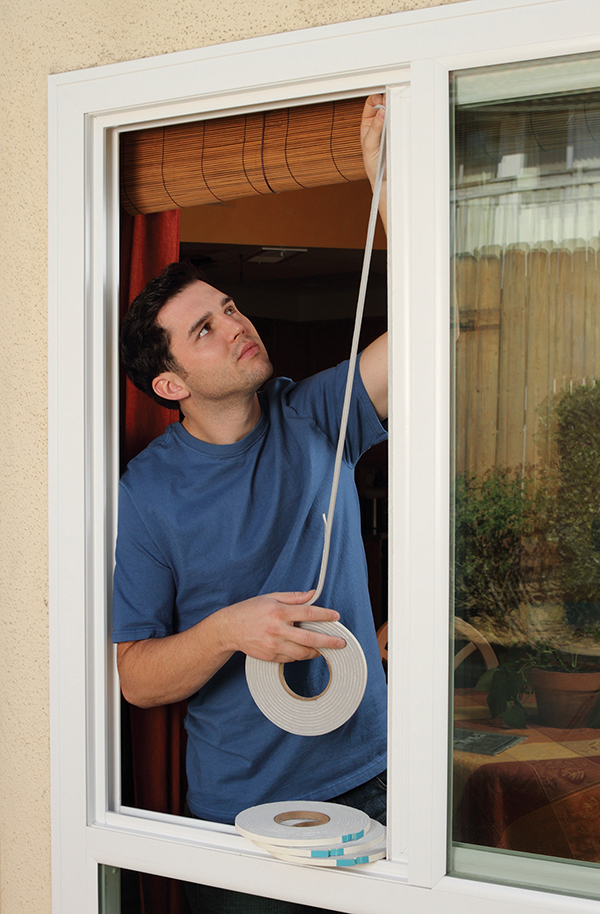 Landscaping
Lush, well-developed trees provide valuable curb appeal, but they can also be dangerous in storm conditions. Although it's virtually impossible to fully prevent damage from falling branches or even entire trees, you can minimize the risk. Prune trees regularly to maintain a safe distance from the house and power lines, and eliminate dead trees or damaged branches that are more susceptible to high winds. Take a similar approach with any large shrubs, bushes or other vegetation that could cause damage to your home or vehicles.
Decorative Features
The strong winds that accompany many storms can turn everyday items in your yard into airborne hazards. If items like decorations and patio furniture aren't secured, bring them in or safely secure them before the storm hits. Also check for decorative features like shutters, which can shake loose in a strong wind and cause significant damage to your home's exterior.
Propane Tanks
Numerous variations of severe weather, including floods and strong winds, can cause falling tree limbs or other debris to impair or even destroy a propane tank. More important than the property damage are the potential safety risks, such as gas leaks. In addition to trimming back landscaping that could fall onto a tank, also have a service technician survey your tank for possible risk factors, such as rust, loose fittings or faulty valves.
Doors and Windows
Poorly fitted or sealed doors and windows are especially vulnerable in a storm. They can invite leaks or, even worse, blow in completely when weakened by blustery force. It's a good idea to give all openings to your home a careful review at least a couple of times a year and again after any major weather event.
Learn how to prepare for severe weather at Propane.com/Safety.
10 Storm Safety Tips
If your home uses propane, consider these tips from the Propane Education & Research Council to help keep your family safe.
Create an emergency contact list with information for your propane supplier and emergency services, along with instructions for turning off propane, electricity and water. If you do need to turn off your propane, contact a service technician to inspect your propane system prior to turning it back on.

Consider installing UL-listed propane gas detectors and carbon monoxide detectors, which provide you with an additional measure of security. Be sure to follow the manufacturer's instructions regarding installation, location and maintenance.

If you can hear thunder, you are close enough to the storm to be struck by lightning. Metal objects such as propane tanks and equipment, tractors and telephone lines can conduct electricity. Do not go near them. If you are caught outside and cannot get to a safe dwelling, find a low-lying, open place away from trees, poles or metal objects. Make sure the place you choose is not subject to flooding.

In the event of a flood, shut off the gas. Turn off the main gas supply valve on your propane tank if it is safe to do so. To close the valve, turn it to the right (clockwise). Also, it's typically a good idea to turn off the gas supply valves located near individual indoor appliances. Before you attempt to use any of your propane appliances again, have a propane retailer or qualified service technician check the entire system to ensure it is leak-free.

If a tornado is approaching, immediately take action. If you are inside your home or a building, go to the lowest level possible such as a basement or a storm cellar. If there is no basement, go to the center of an interior room on the lowest level. If you are in a mobile home, trailer or vehicle, get out immediately and seek shelter in a sturdy building or storm shelter.

After the storm passes and it is safe to do so, check the entire area for damaged gas lines or damage to your propane tank. High winds and hail can move, shift or damage gas lines and tanks. If it is dark, use flashlights, not candles. Immediately call your local utility company or propane retailer if any of these hazards exist. Do not attempt repairs yourself.

Never use outdoor propane appliances like portable heaters, barbecue grills or generators indoors or in enclosed areas, particularly during a power outage. This can result in carbon monoxide poisoning or potentially death. Never store, place or use a propane cylinder indoors or in enclosed areas such as a basement, garage, shed or tent.

Inspect propane appliances for water or other damage, if it is safe to do so. If the appliances have electric components and have been exposed to water, they can create a fire hazard. Do not turn on a light switch, use any power source or inspect your household appliances while standing in water. This can result in electrocution.

Schedule a time for a qualified service technician to perform a complete inspection of your propane system if you suspect any of your propane appliances, equipment or vehicles have been underwater or damaged, or you have turned off your gas supply. Never use or operate appliances, equipment or vehicles, or turn on the gas supply, until your system has been inspected by a qualified service technician.

Exercise sound judgment. Stay calm and use radios, television and telephones to stay informed and connected. If any questions arise, contact your propane retailer or local fire department.
Photos courtesy of Getty Images
Source: